Wicks Is Featured Again on "The Motorsports Show"
American Challenge pilot Russ Wicks was a returning guest on The Motorsports Show Thursday, January 16th.
The Motorsports Show is broadcasted live every Thursday on KKNW 1150 am radio. Beginning January 1st, The Motorsports Show moved to a new "drive time" spot from 5:00 to 6:00 PM.
Wicks spent an hour with Host Dave Preston discussing his previous world speed record run on Lake Washington, as well as American Challenge's effort to return the World Water Speed Record to the United States.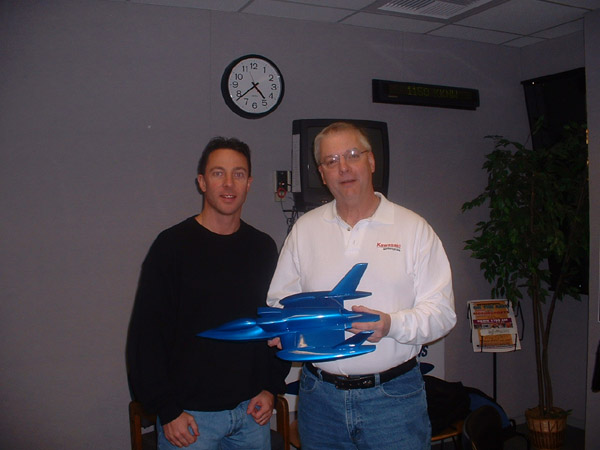 The Motorsports Show features bikes, karts, snowmobiles, watercraft and pretty much ANYTHING to do with things that go FAST... with the people who ride / drive / steer / try-to-control 'em. You can listen to The Motorsports Show every Thursday evening on KKNW 1150.